Take Time to Explore Tulbagh's Wine Route
Reading time: 6 minutes
---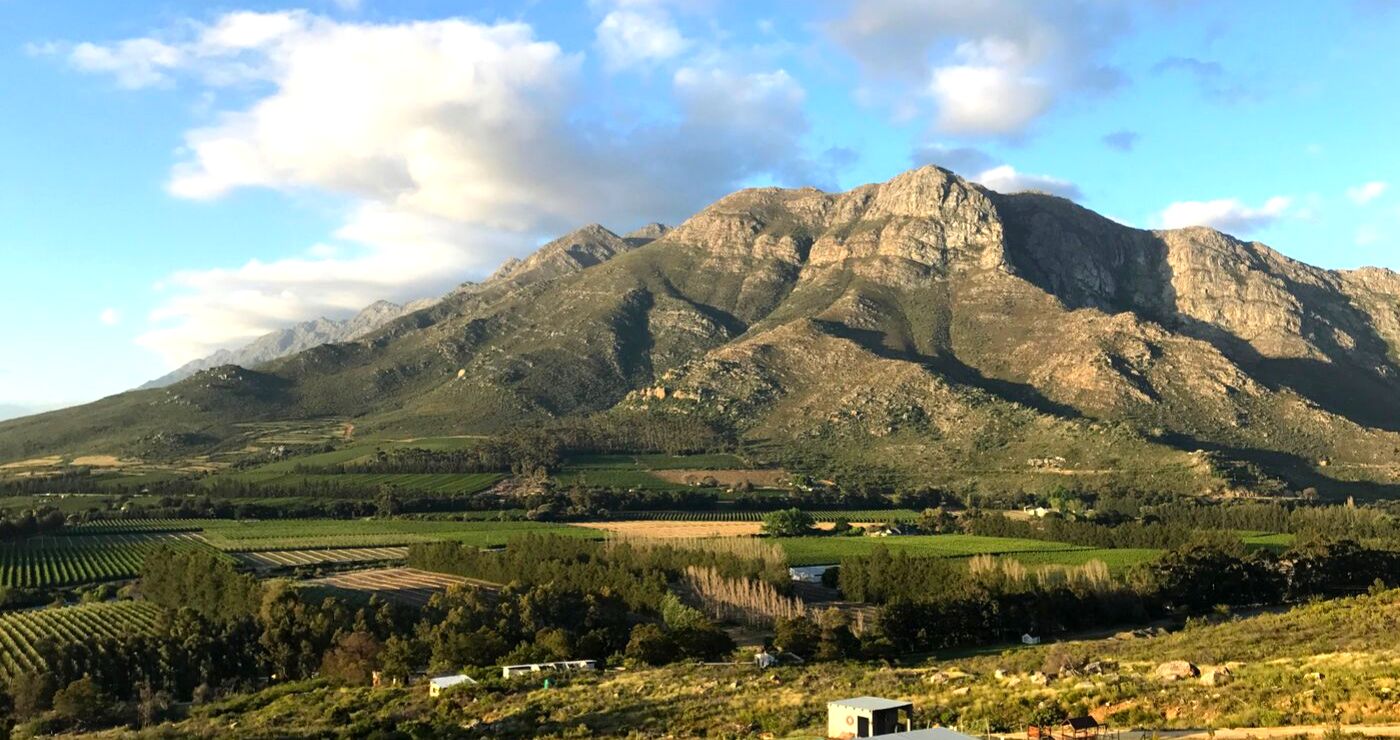 ---
City dwellers are flocking to South Africa's beautiful countryside villages for a weekend of relaxation or exploring more and more these days and we can understand why! There is something about the quiet roads, the local coffee shop, breathtaking scenery, tranquillity and the friendly locals that lure us to these gems time and time again. TravelGround recently visited Tulbagh in the Witzenberg Valley and discovered this town's wonderful wine route! 
There are about thirteen wine farms nestled between the majestic Obiqua, Winterhoek and Witzenberg Mountains. This region's winemaking history dates back to when wine was first produced in the Cape and some of the historic farms in the area are a testament to this. Interestingly, a wide variety of wines, from Methode Cap Classique and Port to Pinotage, are produced here, even though the region was predominantly known as a white wine region in the early years. Nowadays there is something for every type of wine lover. We took a closer look at what you can expect on your next wine-tasting tour in the Valley of Abundance and you are in for a treat!   
Diggers Home
Diggers Home is an intimate venue at the foot of the Obiqua, Saronsberg and Winterhoek mountain ranges. Located between the vineyards, the warm hospitality and relaxing atmosphere of this stunning venue is something you won't forget! You can sit back on the patio and sip on their delicious, award-winning wine handcrafted by Albert Brink and enjoy an unforgettable dining experience. 
View this post on Instagram
Tasting room:
Monday to Friday: 09:00 to 17:00
Weekends: 10:00 to 17:00
---
Saronsberg Cellar
Nature meets art at Saronsberg Cellar, not only with regards to the picturesque setting but their award-winning wine too. All of their grapes are hand harvested early in the morning and rapidly cooled in order to preserve the fruit's quality and flavour. This landmark winery grows a wide variety of cultivars and therefore focuses on blends. They are also known as the home of Shiraz, so don't leave without savouring the taste of their famous Provenance Shiraz. 
View this post on Instagram
Tasting room:
Monday to Friday: 08:00 to 17:00
​​Saturday: 10:00 to 14:00
Sunday: 10:00 to 13:00
---
Waverley Hills
This unique wine farm follows a green approach to winemaking and does not make use of any synthetic fertilisers, pesticides or herbicides. Their extremely smooth and organic wine has a robust fynbos characteristic because of the diverse fynbos covering the gorgeous mountain slopes in the area. Their elevated cellar also offers unsurpassed views of this wonderful area and you can be one with nature in a relaxed environment. 
View this post on Instagram
Tasting room:
Monday to Saturday: 10:00 to 16:00
Sunday: 11:00 to 15:00
---
Montpellier
This historic wine farm, established by two Frenchmen in 1714, recently celebrated its 300th anniversary! The first cultivars were planted in 1884 and the farm was mostly famous for their outstanding white wines. They have since diversified and expanded into award-winning red varieties. And don't miss out on the bubbles ─ they also offer MCC Brut and MCC Rose! 
View this post on Instagram
Tasting room:
Monday to Sunday: 10:00 to 15:00
---
Rijk's Wine Estate
Rijk's Wine Estate has one of the best views in the valley and you can sit on the patio for hours while enjoying some of their quality wines. They first planted a variety of red and white cultivars in 1997 and removed some of them in 2010 to concentrate on the cultivars best suited to the farm, namely Chenin Blanc, Pinotage and Shiraz. They now specialise in Chenin Blanc and Pinotage in four wine ranges.
View this post on Instagram
 Tasting room:
Monday to Saturday: 10:00 to 16:00
---
Theuniskraal
Theuniskraal was South Africa's first white wine estate and dates back to 1785! This family-run farm is known for its Cape Riesling because of the soil's excellent growing conditions and snow-clad mountains in winter. They also offer a variety of white and red wines for every occasion. Being surrounded by the majestic mountains of the Winterhoek Valley, this tasting room has one of the best views you will encounter! 
View this post on Instagram
Tasting room:
Monday to Friday: 08:30 to 17:00
Saturday: 09:00 to 14:00
---
Twee Jonge Gezellen
Twee Jonge Gezellen is the home of the popular vintage-only and terroir-driven Krone Methode Cap Classique. They were the first wine farm to implement night harvesting in the 1980s because it preserves the quality of the grapes and fruit aromas. The rocky soils of Tulbagh are also ideal for growing Chardonnay and Pinot Noir and this liquid gold is matured in the continent's oldest underground cellar! 
View this post on Instagram
Tasting room:
Monday to Friday: 10:00 to 16:00
Bookings are required on Saturdays
---
Oude Compagnies Post
The Oude Compagnies Post farm is steeped in history and used to be an outpost of the Dutch East India Company back in the day. The owners are the only people in South Africa who have permission to make use of the VOC mark as a brand on their wine. Their two wine ranges are known as Compagnies Wijn and Swanepoel Wines. Come and experience a piece of history on this unique farm! 
View this post on Instagram
Tasting room:
Monday to Saturday: 11:00 to 16:00
---
So, come and enjoy an unforgettable weekend in this picture-perfect valley with its abundance of wine farms, activities and accommodation options!
Feature image: Daniëlle Terblanche
---
Share this post with your friends!