Explore the Gems of Cape Town's Leafy Southern Suburbs
Reading time: 8 minutes
---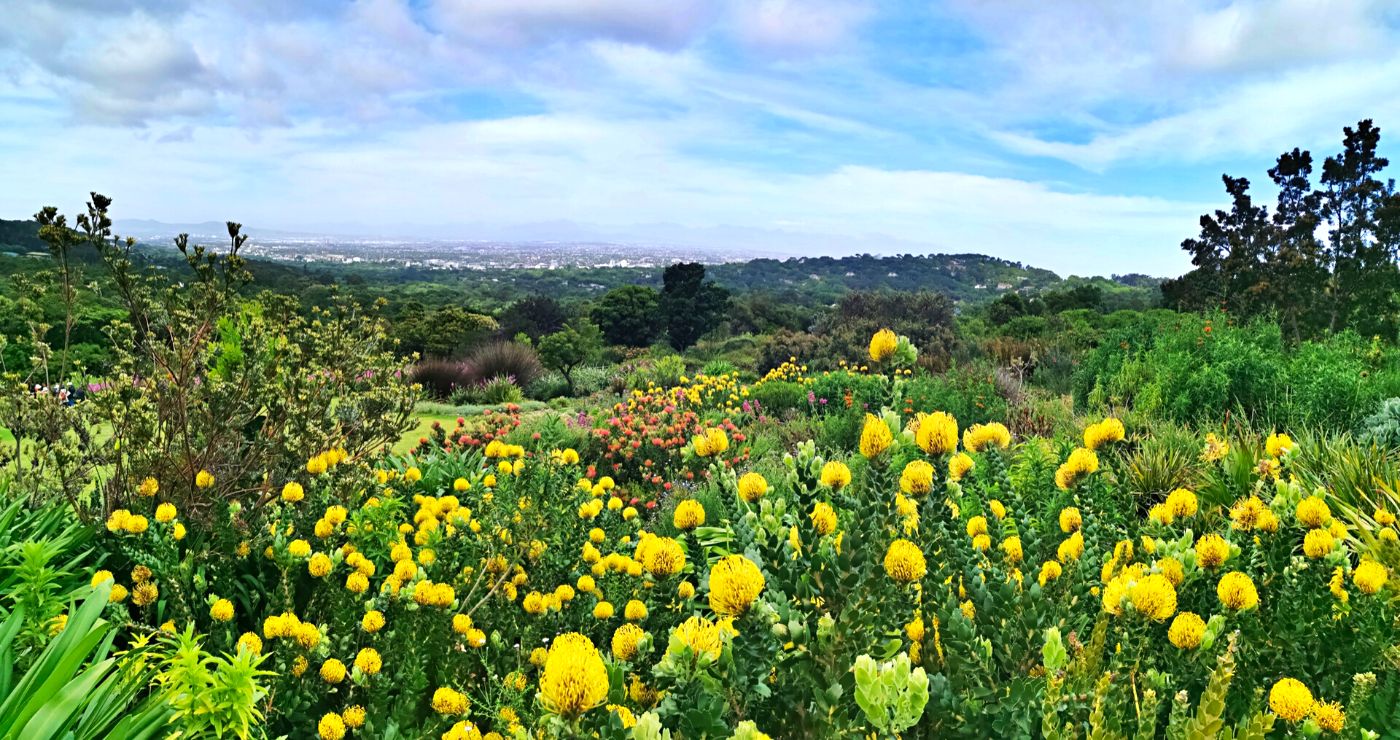 ---
Yes, yes, we all know that Cape Town is one of the most renowned tourist destinations in the world: we have the ever so popular Table Mountain, Clifton's beaches, Robben Island, the V&A Waterfront, you name it. But are you clued up on the countless hidden gems in the Mother City's more peaceful suburbs?

You might be pleasantly surprised at how much entertainment awaits in the quiet suburbs of this spectacular city! TravelGround has travelled to the tree-lined Southern Suburbs on the eastern slopes of Table Mountain (from Woodstock all the way to Tokai, more or less) to find out where you can happily spend your weekends or early mornings before work.
Starke Ayres Garden Centre & Restaurant
______________________________
View this post on Instagram
Where? 21 Liesbeek Parkway, Rosebank
Trading Hours: Monday to Sunday 08:30 to 16:45
Starke Ayres is a garden centre founded by Charles Ayers, a trained nurseryman from England in the late eighteenth century. In 1985 the company was taken over by Pannar Seed (Pty) Ltd, the largest private seed company in Africa. This beautiful garden centre is primarily a seed development and vegetable breeding company, and offers a variety of seeds, shrubs, pot plants, flowers and gardening products. It's also the home of a lovely restaurant, Fraiche Ayres, a pet-friendly store and astro turf and jungle gym for the kids. You can bring the kids for a fun-filled day at the nursery, or just browse and most probably awaken your inner gardener! Fraiche Ayres is set in the beautiful, lush garden and offers delicious breakfasts, light lunches and salads. The restaurant also serves a selection of coffees, teas and home-baked cakes and desserts. It's the perfect place to start a tranquil Saturday morning.
Norval Foundation Art Museum
______________________________
View this post on Instagram
Where? 4 Steenberg Road, Tokai
Trading Hours: Monday to Sunday 10:00 to 18:00. Closed on Tuesdays

Art lovers, this one's for you! The Norval Foundation is a centre for art and cultural expression dedicated to research and exhibit twentieth and twenty-first century art from South Africa and beyond. This museum wonderfully combines contemporary art and the breathtaking scenery of the Steenberg area. The Norval Foundation boasts a sculpture garden, outdoor amphitheatre, various exhibitions and a research library that all contribute to a truly multisensory experience. Expect to be inspired by the astonishing architecture, the surrounding nature and unique art works. You can also enjoy tasty meals at the Skotnes Restaurant on the premises, as well as pre-packed picnic hampers all summer long.

Visitors get free admission on First Thursdays and free tours are offered every day at 15:00, so there's no excuse to miss out on this awe-inspiring experience!

Visit their website for the admission costs.

The Baxter Theatre
______________________________
View this post on Instagram
Where? Main Road, Rondebosch

The Baxter Theatre is a theatre and concert hall set at the foot of Devil's Peak in the centre of Rondebosch. Not only is it a multicultural entertainment hub, but it also offers a studio stage, The Baxter Restaurant and The Long Bar. The Baxter Theatre has been adored by many since its inception in 1977 when its relationship with the University of Cape Town and presentation of multiracial, progressive works was a symbol of hope during the apartheid era. Here it's impossible not to be entertained, as the theatre offers such a variety of productions, from drama and comedy, to dance, family entertainment and morning melodies. Be sure to check out their website for all the upcoming shows, including the Rolex Arts Weekend (8 and 9 February) where a series of interesting talks, readings, exhibitions, performances and world premiers will be hosted!

Newlands Forest
______________________________
Where? Table Mountain National Park, Newlands
Braai and picnic area times: 08:00 to 18:00 (October to April), closed from 1 June to 30 September.

If you've visited the Newlands Forest before, you'd know that it's almost staggering to experience such tranquil, pristine nature just twenty minutes' drive from the Mother City's CBD. Thousands of pine and eucalyptus trees tower over you as you walk along the hiking paths of this picturesque forest. You can merely take a walk in the woods to clear your head, or use the forest as an entry to four hiking trails up Table Mountain. On these hikes you'll be enchanted by spectacular views of Table Mountain, the city centre and the Atlantic ocean in the distance. You'll find details of the different routes on a sign on entering the forest from the parking area. If you have an activity permit*, you can even bring your fluffy friends along on an exciting hike ─ without the permit, pet owners will be fined. A lovely picnic or braai in the designated areas amongst the trees is also a must when visiting Newlands Forest ─ what better way to enjoy a summer day with your friends and family?

*The activity permit can be purchased at the Tokai Plantation Office, Tokai Road. Open Monday to Friday 08:00 to 15:45.

Price: R32** for adults and R16** for children under 12.
**Prices are subject to change.

The Chilled Market At the Range
______________________________

Where? The Range, Orpen Road, Tokai (at the Stone Chapel)
Trading hours: Fridays 16:30 to 21:30 and Sundays 10:00 to 16:00
Tucked away in the lush suburb of Tokai, you'll find this family-friendly market that offers some of the best food in town, endless delicacies, local wines, craft beer on tap, as well as a gin and cocktail bar. The food ranges from Karoo meat, potjiekos, salads, vegan options, Mexican, Greek, Chinese, Dutch an Indian cuisine and you can even munch on some delicious sushi ─ there is something for everyone! You'll also find mouth-watering treats like cake, doughnuts and Belgian waffles. There's a lot of space for the kids to play, as well as a jungle gym and crafts to enjoy. Visitors will be entertained with live music every week. So if you're looking for a fun-filled Friday night activity, or just a chilled Sunday outing, this market is the place to be!
Vintage Shopping in Obs
______________________________
Where? Main Road, Observatory
The suburb of Observatory is known for its quirky stores, unique bars, and all-round artsy vibe. If you feel like getting to know the alternative underbelly of Cape Town better, this is your ideal destination! And what better way is there to get to know a suburb than to browse around its quaint little stores? Here you'll find the most amazing vintage stores with fashion gems from the eighties and nineties. Get your group of friends and roam the stores for a good laugh at all the funny fashions from the past, a trip down memory lane and a sneak peek into all the styles making a comeback. In Obs it's out with the new, in with the old!

Vintage stores not to miss

Better Half at 114 Lower Main Road, Observatory. Here you'll even find beautiful second-hand furniture!
Nevernew at 15b Lower Main Road, Observatory. Be sure to check out all the classic vinyls!
Pereira Vintage at 69 Lower Main Road, Observatory. Treat yourself to all the best vintage fashion bargains you can imagine!
O'ways Tea Café
______________________________
Where? 20 Deyer Street, Claremont
Trading Hours: Monday to Friday 07:30 to 17:00, Saturday 09:00 to 14:00.

Does the words 'tea tasting' make your day look a little brighter? Then O'ways Tea Café in the corporate hub of Claremont must be at the top of your to-do list! This cute café offers a wide range of food, coffee made from speciality coffee beans sourced in Africa, and an extensive tea menu offering more than a hundred Nigiro teas! Tea tastings and tea ceremonies led by a master tea merchant, Mingwei Thai, can be arranged. Now that sounds like a glorious way to start (or end) your day!

Visit their website for more information or to book a tea tasting.

Honourable Mentions
______________________________

The spectacular Constantia Valley Wine Route is great for a day of wine tasting and incredible meals among the mountains and vineyards.
Erawan Thai Restaurant and Bar in Wynberg has the most delicious Thai food in the Southern Suburbs (and possibly in Cape Town, I would say!).
Starlings Café is the ultimate breakfast and business meeting hub in the South.
No matter where you are in Cape Town, you're only a short drive from an enchanting forest, some of the best tea in the country, spectacular vineyards and picnic spots, the finest vintage bargains and top notch theatre entertainment. The magnificent Southern Suburbs are waiting to be explored!
Feature image: Adriëtte le Roux
---
Share this post with your friends!